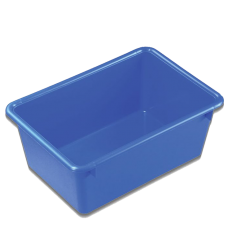 Click to view larger image
This Storage plastic tray is manufactured from 100 % virgin plastic material. It's very sturdy as well as lightweight. It's available in different sizes. This tray is made from the food grade quality material.
The tray can be used in house, offices, pharmacy, and cafes.
Made of 100% virgin plastic material

Available in different sizes
Very strong and lightweight
Available in attractive colours
Specifications
Product Name
Storage Tray 48 X 34 X 14.50 cm
Model Number
JXAW10817
Size
48 X 34 X 14.50 cm
Shape
Rectangular
Material
PolyPropylene
Product Applications
Commercial, Residential Use
Country of Manufacturing
India
Carton Quantity (Pcs Per carton)
15
Other Available Sizes
56.5 X 39.5 X 16.50 cm
Customization of Product
Yes
Storage Tray 48 X 34 X 14.50 cm