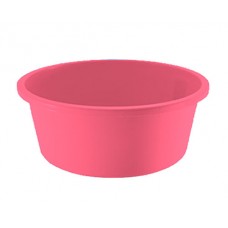 Click to view larger image
This highly durable large capacity 70L plastic basin is used for the Residential and Industrial purpose. This basin is precisely design and manufactured to last longer and sustain the heavy load.
Its tough design and various sizes make it suitable to store various products in house and industry.

Heavy duty construction
Available in range of colours, shapes, and sizes
Suitable for multipurpose use in Houses, and Industries
Large Capacity - 70L

Specifications
Product Name
Industrial Plastic Basin 70 L
Model Number
JXAW10634
Capacity (L)
10
Product Weight (Kgs)
2.200
Product Applications
Industrial, Commercial & Residential Use
Country of Manufacturing
India
Carton Quantity (Pcs Per carton)
10
Other Available Volume (L)
25 L, 30 L,35 L, 40 L, 50 L, 100 L
Customization of Product
Yes
Industrial Plastic Basin 70L